Caman : the History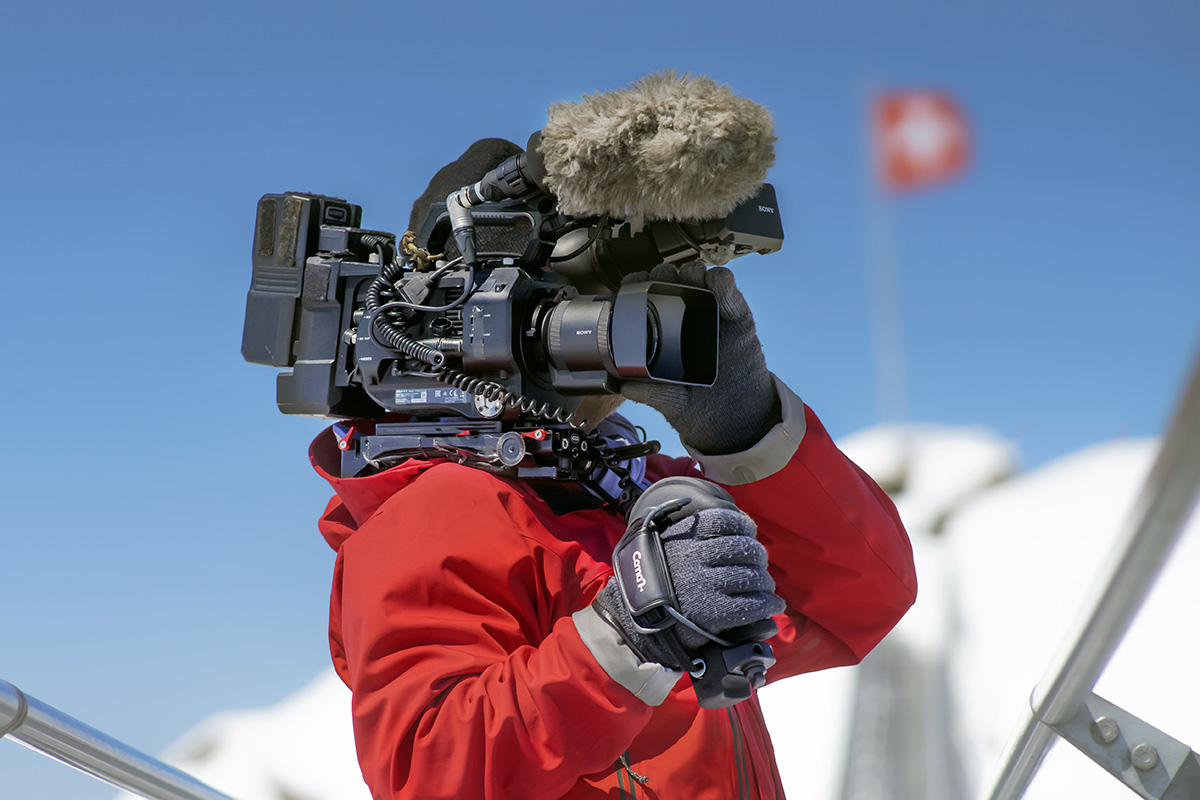 Origins
2007 in Sion, Switzerland, Camille Cottagnoud is a demanding and creative director of photography.
As an experienced image professional, he realizes that the video equipment currently available in the market does not provide optimal comfort.
So he started to think about a tool for cameras that would best meet his expectations and make chief operators' work technically more efficient and intuitive.
Evolution
Camille Cottagnoud started from an essential point: ergonomics. He created and designed grip prototypes to make holding video cameras more comfortable, especially on immersion shoots where the operator more often than not has to hold his camera for long hours.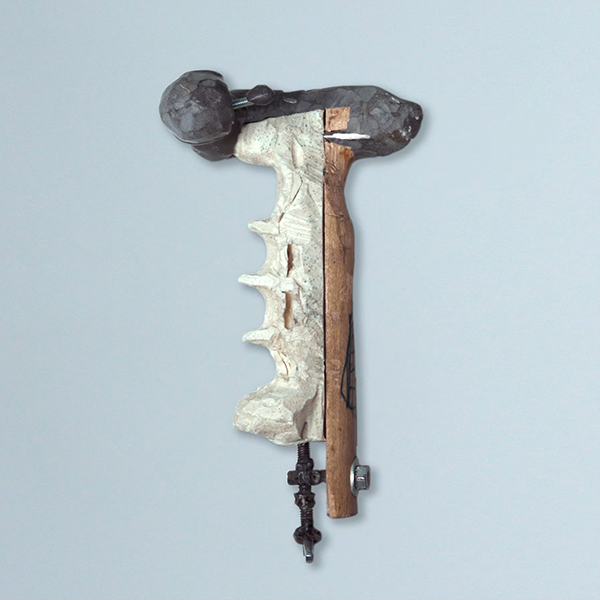 Starting from a simple handle, his tests lead him to develop an innovative system enabling to adjust the size of the user's hand for a better fit, even with gloves on. This way, he also anticipates the optimal control of video cameras, thanks to buttons perfectly aligned with the cameraman's fingers.
Thanks to technological advances, the handle makes use of the new possibilities offered by 3D printers. Its silhouette becomes slimmer, to the point of matching perfectly the shape of the hand and provides unprecedented comfort.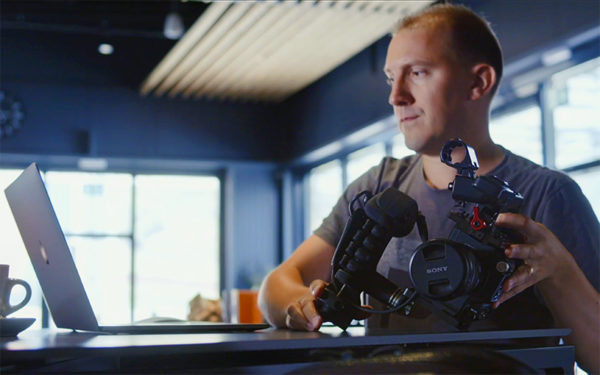 Collaborative work with Sébastien Angot, computer engineer, no doubt helped the Caman S GRIP PRO take life. Together, they developed the concept of an entirely customizable camera control grip which would allow cameramen, thanks to their own personal settings, to film in a more instinctive way, while maintaining focus solely on the image.
Thus, one could say that a layer of intelligence and ingenuity was added to this product to change it into a genuine control handle, much like a remote control, yet with added comfort and customization. For the first time ever, operators can use all of their fingers to control their video camera and reach all possible functions through the use of key combinations.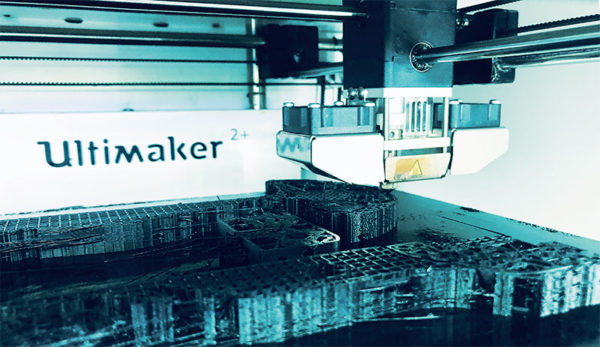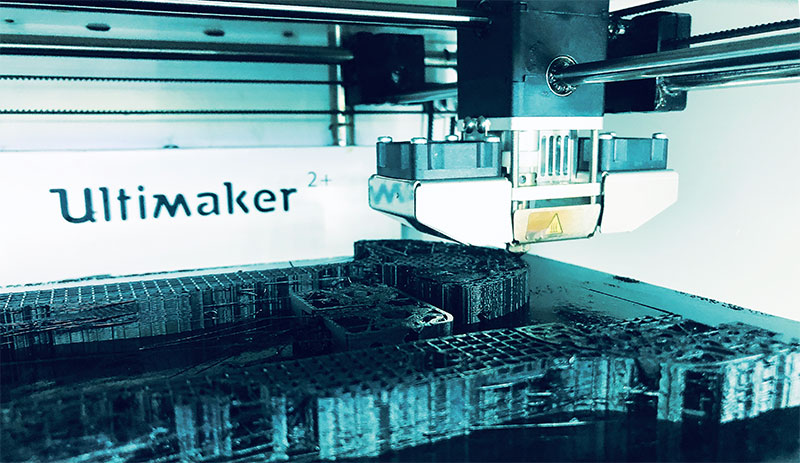 Production
In 2018, the latest prototypes of the S GRIP PRO are tested and approved by several cameramen in the field. The team therefore launches production, entirely crafted by hand, where everything is controlled at each stage of the manufacturing process to guarantee the best performance.
Meanwhile, Camille Cottagnoud is working on ergonomics between the handle and the camera. To overcome the problem of stiffness in the arm due to a bad position or an extended, fixed position, he imagined a Rig system that could be adjusted quickly and easily. Thanks to a specially designed part, he came up with a Rig with multiple possible configurations, adjustable with a simple gesture, without having to unscrew or disengage the joints.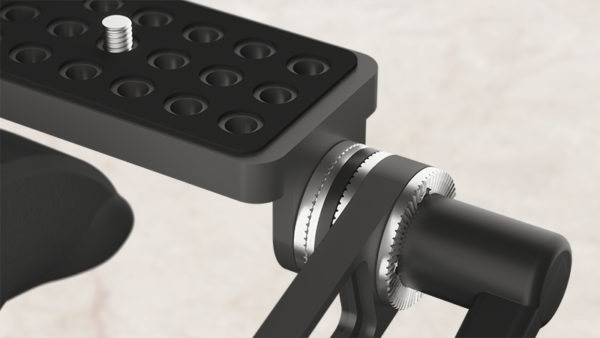 Values
From the very first steps of the S GRIP PRO, Camille Cottagnoud has always strived to come to terms with as many of the constraints met in the field as possible. With the burning desire to offer a flawless product, he does not make any compromises on any aspect. The company works hand in hand with local businesses and sets up its workshop near Sion, in the Wallis region, to benefit from Swiss know-how; the homeland of watchmaking.
It would take nearly 13 years for Camille Cottagnoud's idea to take shape and for him to come up with an unparalleled product, adaptable to the size of the hand, resistant to climate conditions, usable as a tripod … A unique object, undoubtedly the most successful and the most complete in terms of video camera control handle, which should delight even the most demanding cameramen.