Camille Cottagnoud's ideal setup for documentary films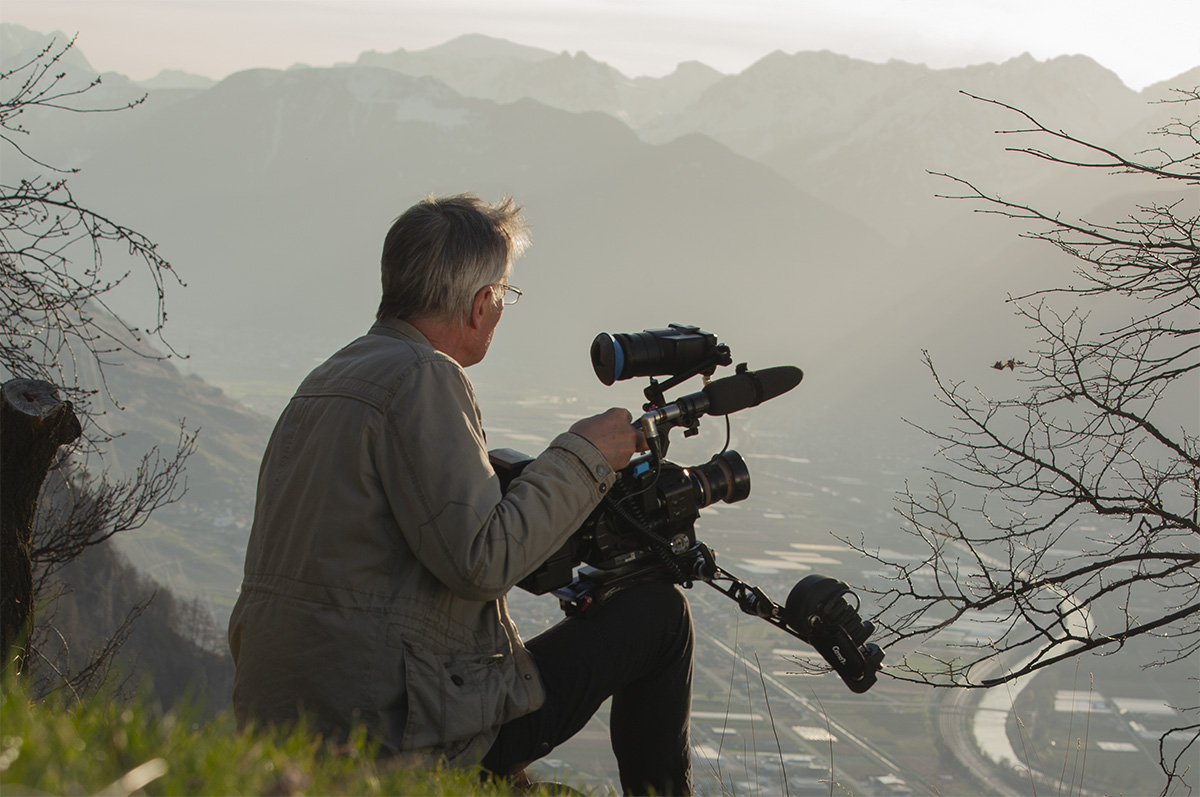 Freelance cameraman for television and director of photography for documentary films for over 30 years, Camille Cottagnoud has worked on many films and series tackling very varied societal themes.
Whether an immersive feature film in an organ donation center or a film series showcasing the daily lives of winemakers, when it comes to choosing one's setup, Camille relies on a light setup which takes up minimal space.
His favourite documentary film setup :
Sony 35 and 80mm fixed focal length lenses
Lightweight tripod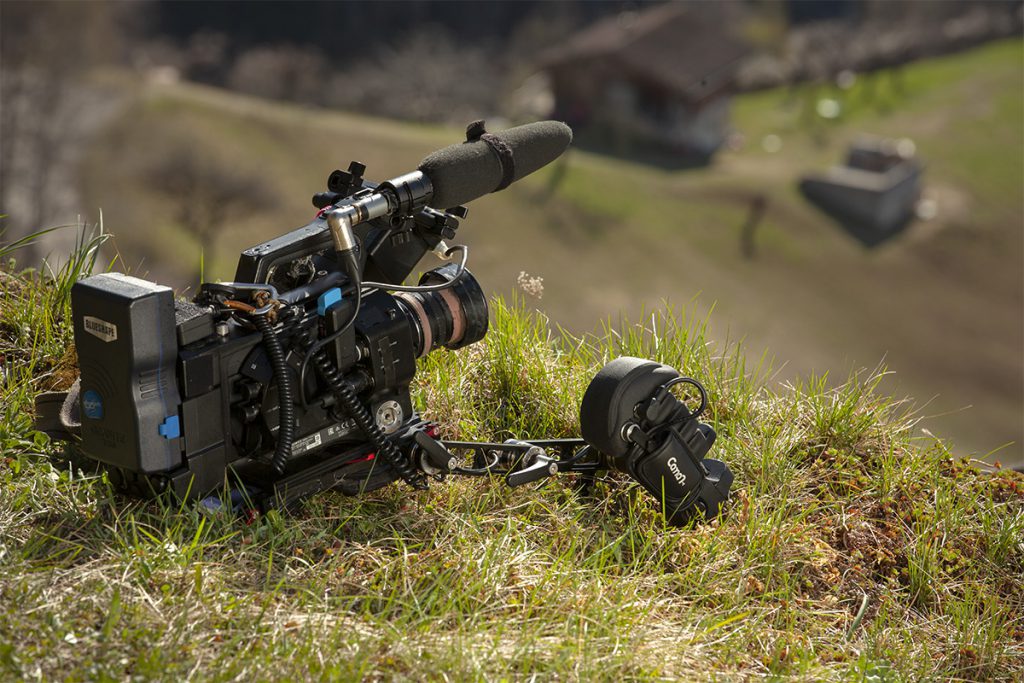 Camille Cottagnoud's thoughts on this setup
Sony FS7 II
The Sony FS7 II is an excellent camera which is very well fitted for shooting on the shoulder in documentary mode. It offers very complete accessibility from a remote control which is very practical on immersive shoots.
Sony 35 & 80mm fixed-focus lenses
The 35mm fixed-focus lens allows for more space in the picture, by integrating peripheral elements to the subject and to the frame. This compact lens also has the merit of being very versatile and retains good perspective.
The 80mm fixed-focus lens is complementary and allows you to keep a distance from the subject, eliminating any distortion of perspective thanks to its long focal length.
I also sometimes use a motorised and stabilised Sony E PZ 18-200mm type zoom for long focal length sequences or moving shots.
Caman S GRIP PRO
The S GRIP PRO handle offers unparalleled comfort as it was designed to hold and stabilise your hand so that the fingers can freely activate the four buttons and the joystick.
The rig arm also works to ease pain in your arm as you can readjust it at all times with a simple gesture. I can now spend long days of filming at ease, without any pain or tension (see S RIG ARM and its extension S RIG EXTENSION).
Unlike many grips available on the market, which offer a limited number of functions, the S GRIP PRO gives me easy access to many camera functions at my fingertips. I am more responsive in the field and can, for example, switch from a dark to a fully-lit environment by controlling the ND filter.
Lightweight tripod
I do not use the tripod much. However, it always comes in handy for shooting landscapes or for certain types of interviews.
Sennheiser MKH 416 directional microphone
This microphone offers a very good directional effect, which makes it an excellent mic for news reporting or documentary films. It will not replace the sound engineer but can provide additional sound in certain situations.
DJI Mavic 2 Zoom drone
No need to introduce DJI drones. They offer excellent image quality with very good stability. Easy to carry around, it allows me to take aerial views of landscapes and bird's-eye views.
---
Camille Cottagnoud has been using the Caman S GRIP PRO for years, so we asked him if he had any anecdotes to share with us and what were his top 5 functions he couldn't do without.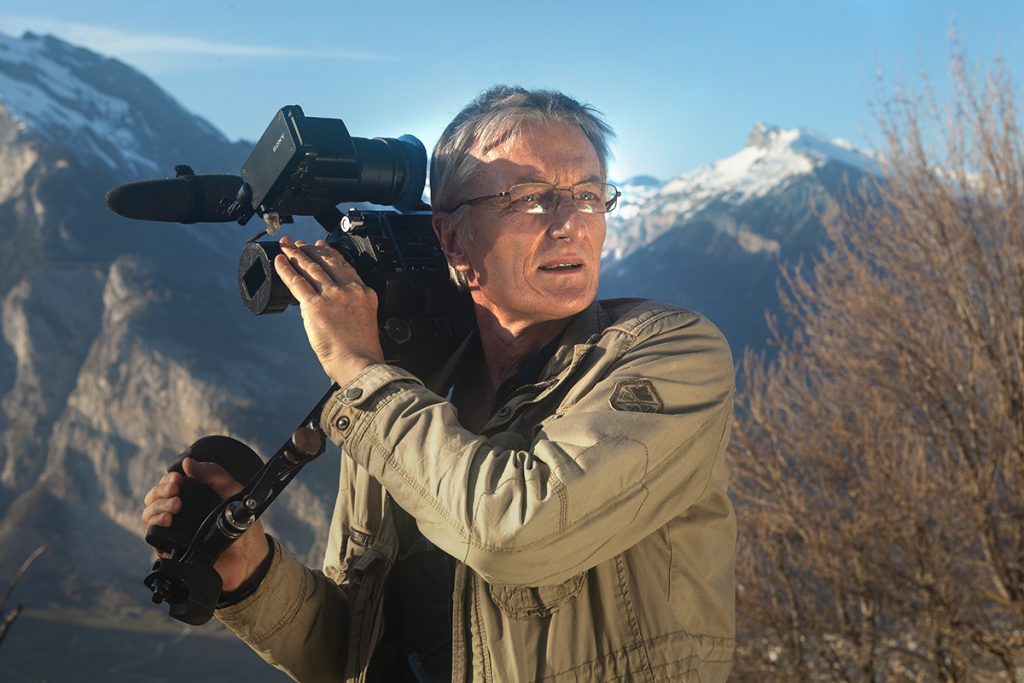 I had to make a demonstration of the grip to a friend just before leaving for a film shoot. Let me tell you, when I realized I had not updated it with my personal settings and that I had to film « old school », searching for the buttons and having to manage the settings directly in the camera, I realized how much the S GRIP PRO allowed me to remain focused and how controlling the camera had become instinctive.
My top 5 functions
Expanded focus (magnifier) : useful for checking focus;
Display (on/off display) : makes it possible to display information in the viewfinder only on request;
Record : on the FS7, the S GRIP PRO provides an "anti false-rec" option which prevents me from stopping a recording instead of starting it…;
ND filter: essential to manage changes in brightness and keep depth of field;
Zoom : with the Caman grip, I can activate an option that smoothes zoom speeds and avoids jerks.