Caman
Caman is a trademark of CameraTools Ltd, a Swiss-French company located near Lausanne and active in the field of camera gear.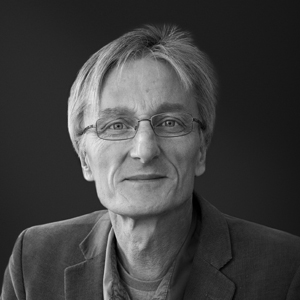 Camille Cottagnoud
---
Freelance DoP
Inventor & designer of the S GRIP PRO
Dear visitor,
I've been a freelance director of photography for over 30 years in documentary film.
Over the years, I noticed I couldn't stay fully focused on my shoots because of the discomfort caused by standard camera grips and the necessity to regularly move my eye from the display to access functions directly on the camera.
That is how I got the idea of creating an ergonomic control handle that would be fully customizable and better meet the operator's needs, in terms of comfort and access to camera functions.
Under the Caman banner, I'm proud to have created the S GRIP PRO, that totally changed the way I film and I really hope it will bring as many solutions to you as it brought to me.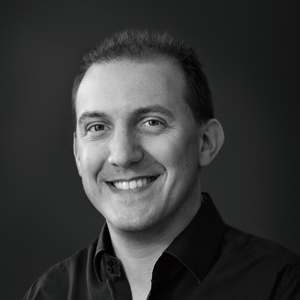 Sébastien Angot
---
CEO
Computer engineer
IT engineer for more than 10 years, I have always been keen on providing innovative solutions to optimize working conditions.
I had the pleasure of meeting Camille who entrusted me with directing his project. He knows the constraints of the job well and it was an exciting challenge to create this new tool with him.
In particular, I managed the development of the electronic parts and the Caman application, which offer a whole new dimension in terms of camera control.
At first glance the S GRIP PRO may seem like a simple ergonomic handle, but it is a real concentrate of innovation, smart and well thought, handcrafted in Switzerland with quality materials.
Having tested it without filming experience, I can tell you that the S GRIP PRO is surprisingly easy to use and allows you to be quickly very autonomous and reactive.
Our values
Caman in three fundamental values
Innovation
Innovation is the driving force of Caman. Our ambition is to develop a new way of filming, which is more comfortable and intuitive. To reach that goal, we have adopted three novel approaches :
Our handle is essentially manufactured using 3D-printed parts, which makes it possible to create complex and very ergonomic shapes
Thanks to its patented system of pressure-sensitive buttons, the handle adapts perfectly to the cameraman's hand
We came up with an efficient and entirely customizable system with the cameraman needs in mind
Swiss Made
Switzerland has developed over the years a leading-edge know-how in the making of precision mechanical parts and in high technology. It is therefore only logical that we have desired to make use of such expertise.
The handle is handcrafted and all other parts assembled locally in our workshops in Switzerland. We have full control over every step of the manufacturing process. This allows for a qualitative and responsible approach whether technical, economical or ecological.
Customer proximity
Because our customers' satisfaction is our priority, we want to move forward hand in hand with you.
We'd really appreciate if you shared with us your experiences with our products. Your feedback is highly valuable, which is why our team is at your disposal and responds to your emails within 24 hours on working days.