We tested the Z CAM E2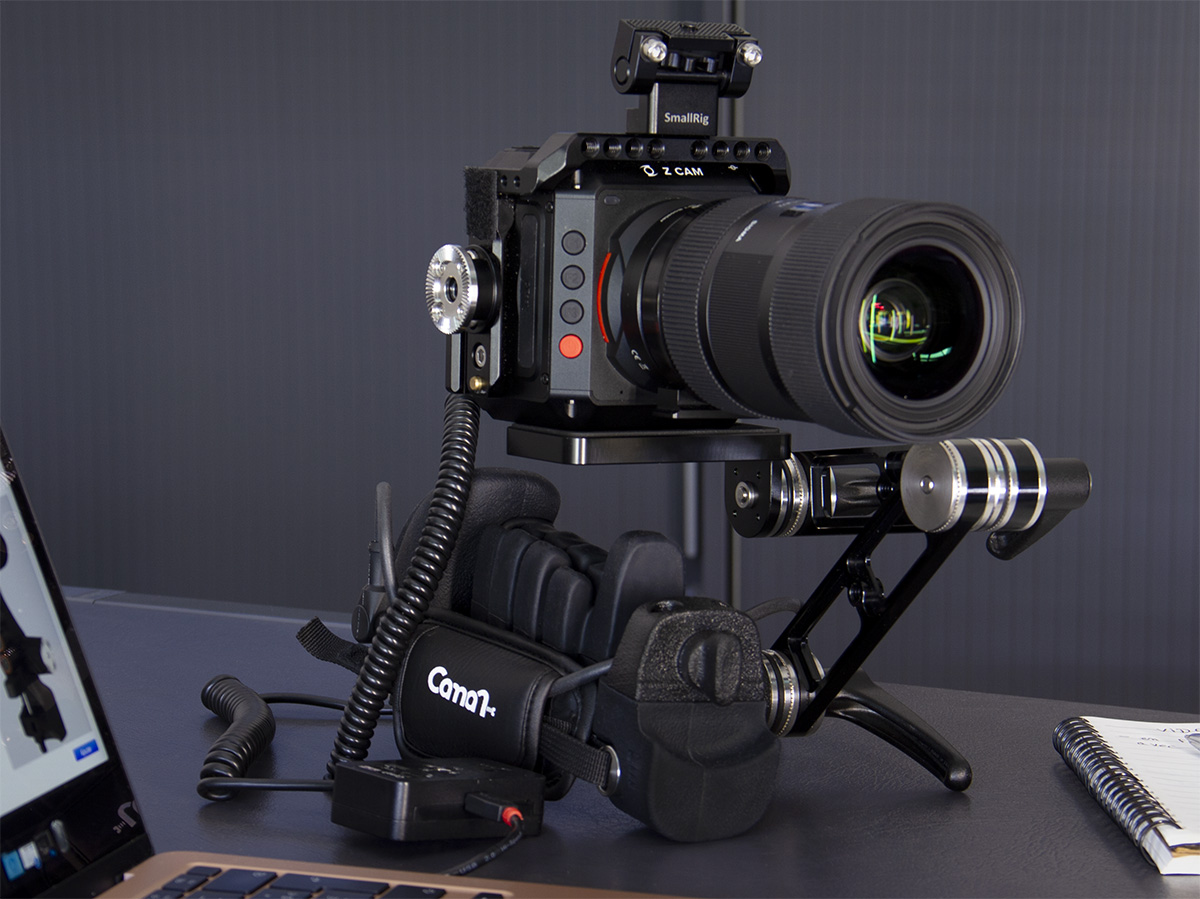 Z CAM
Over the past decade, the world of professional cameras has greatly evolved, especially with the launch of DSLRs. But recently, Chinese company Z Cam has launched a whole range of professional cinema cameras with interchangeable optics and equipped with 4/3 CMOS, Super 35mm or even Full Frame sensors.
With impressive quality and performance, this camera needs to be equipped with many accessories and a remote control to access its functions. The good news is that Z Cam specifies that all of its cinema cameras have a LANC mini-jack port for remote control.
In August, we had the opportunity to discover the Z Cam E2, so we jumped on the occasion and tested our communication system between the Caman handle and this camera. Tests that turned out to be more than positive …
Compatibility
The Caman handle acts as a simple keyboard. The Caman electronic module contains all of the settings chosen by the user in Caman App and manages the communication system between the handle and the camera. Depending on user settings, the module adds an additional layer of intelligence in order to improve or adapt the behavior of the camera.
Thus, we made a lot of compatibility tests between the Caman system and the Z Cam. We found out that most essential camera functions are accessible with our handle ; some of them directly so, others assignable through the menu.
All the following Z Cam functions can thus be accessed from the Caman handle:
Record / Stop
Iris + / –
Focus near / far
Auto Focus Push
A / M Focus
Shutter speed
Gain / ISO
Menu
Menu navigation
Expanded focus / Magnifier
Display on / off
Peak
The ease of access to the menu with the handle also offers the ability to quickly and easily change settings.
Finally, Z Cam cameras are compact, high performance and competitively priced. Thanks to the Caman system, their potential is fully exploited.