3D printers : a new world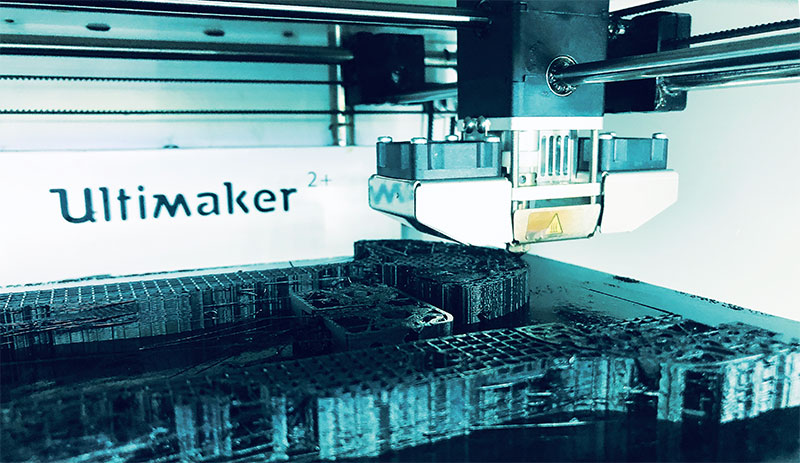 While some of us still see it as a futuristic object, others have fully integrated it into their daily lives : 3D-printers are now, more than ever, the topic of discussion.
Contrary to popular belief, 3D-printers are not that recent, as the first models came out in the 80s! Nowadays, they are commonly found in medical, food and even real estate construction sectors. These machines indeed revolutionize the creation of complex or even innovative shapes.
The principle of 3D printers is to create objects by superimposing layers of material based on computer-modeled 3D objects. Unlike industrial processes where each modification is time-consuming and costly, it only takes a few tweaks in a 3D software to print a new object in a few hours. This is why it is now considered a revolutionary machine for industry so much does it increase the possibilities for creating intricate shapes, or even shapes which are impossible to achieve by molding.
So, here at Caman, we naturally turned to 3D printers to build our handle.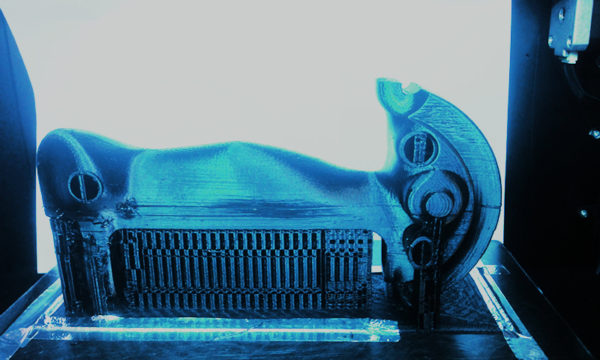 Thanks to this technology, the ergonomics of the Caman handle evolved over the years, its shape becoming more and more complex to the point of being a perfect fit for the hand and reaching an incomparable level of comfort when filming.
Although this process may be very beneficial in many ways, printing still does take substantial time, as about 45 hours are needed to complete all of the Caman handle parts. But this constraint is a choice, which is part of our quality policy aiming at making no compromises in designing a tailor-made handle with impeccable ergonomics.