Portrait of David Vladyka, Caman Ambassador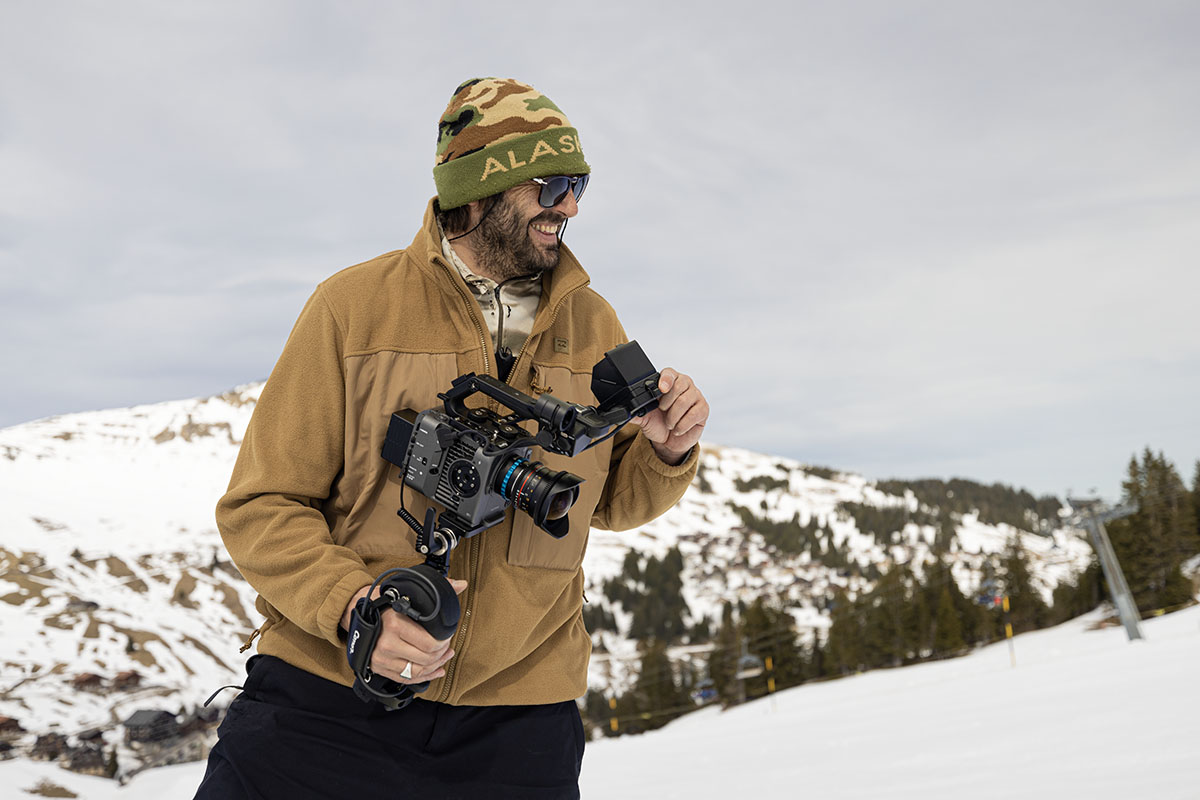 In the Swiss Alps, on the heights of Val-d'Illiez during the shooting of our latest video, we met David Vladyka, a Lausanne-based director of photography for Absinthe Films and Caman ambassador.
Can you tell us about your journey behind the camera?
I started filming during my photography studies in Vevey in the late 90s. Being a big fan of extreme sports, especially snowboarding, I had friends who had contacts with Swiss pros, and it was quite natural for me to follow and document their feats.
I then worked for nearly 20 years for American company Absinthe Films. I mainly made snowboarding documentaries, freestyle and freeride films, but also shows for American television.
In recent years, I have expanded my possibilities with more commercial shoots, such as tourism commercials or corporate films.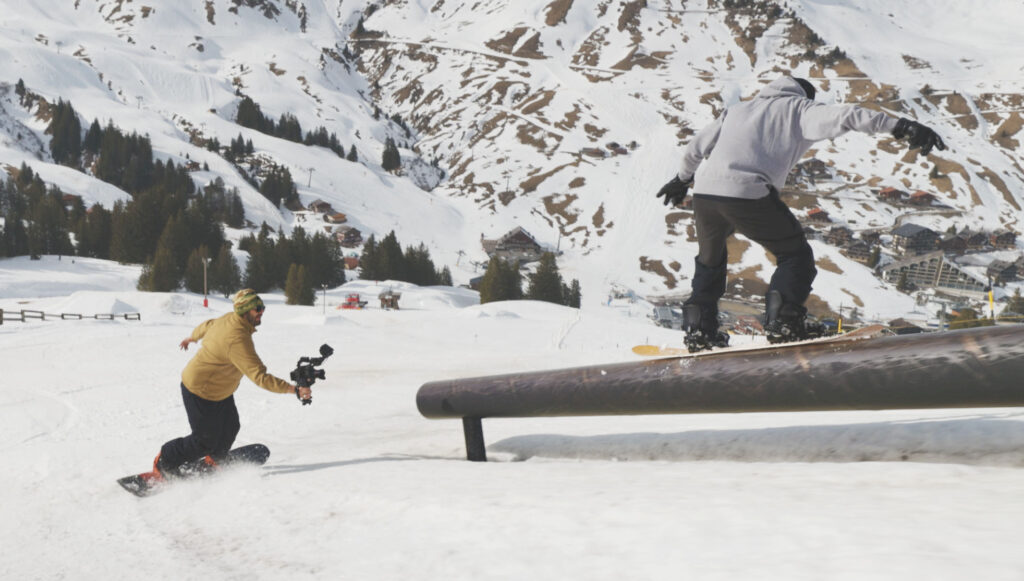 What awards have your various projects garnered?
In snowboarding, we have several times received the title of "Movie of the Year" from various American magazines. A documentary we recently produced won a "Best Storytelling" award at a Canadian festival.
What is important in your daily life as a cameraman?
Each shoot requires first and foremost knowing your subject inside out. No matter what it is. If you haven't studied your subject even a little bit, it will be difficult to film it.
It is also crucial to know your equipment well to avoid silly mistakes during filming. It is elementary, but it happens more often than you think.
Finally, it is vital to have good adaptation skills to the different problems that may arise during a shoot. Beeing able to bounce back is essential.
Can you talk to us about the risks associated with extreme sports filming in the mountains?
For freestyle, a cameraman may not necessarily risk his life; it is rather the athlete who puts himself in danger. Most of the time, it goes well.
As for freeride or backcountry, that's more complicated. First of all, you have to be a good skier or snowboarder. Then, you don't venture off-piste without a certain amount of mountain knowledge.
Equipment also plays an essential role in safety; we must have an avalanche victim detector (AVD), a probe, a shovel, and enough water. That's the basics.
The biggest risk is avalanches. If the risk is high, you must know when to give up and not endanger yourself, the team, and potential rescuers who would have to intervene to help us.
How do you perceive the evolution of video equipment since you started?
I started shooting with super 8 film, then 16mm and super 16. We switched to digital in 2013, so I've only been using digital equipment for 10 years.
What I can say is that it is evolving very quickly. In the space of 10 years, cameras have become true technological gems. Formats are always more efficient, and the quality is becoming incredible.
With such rapid evolution, there is obviously a lot of room for industry players to push video accessories even further. We can see this with stabilizers or the Caman S Grip Pro handle, which offers more comfort and allows us to adapt our equipment exactly as we want; it's simply amazing.
Are you fully satisfied with your equipment today?
Very satisfied, yes. Efficiency and rapidity are what has changed the most for me with equipment in recent years. There is little room for error since we can control everything before, during, and after each shot. Applying LUTs in real-time or shooting in RAW, for example, these new technologies allow incredible control over images.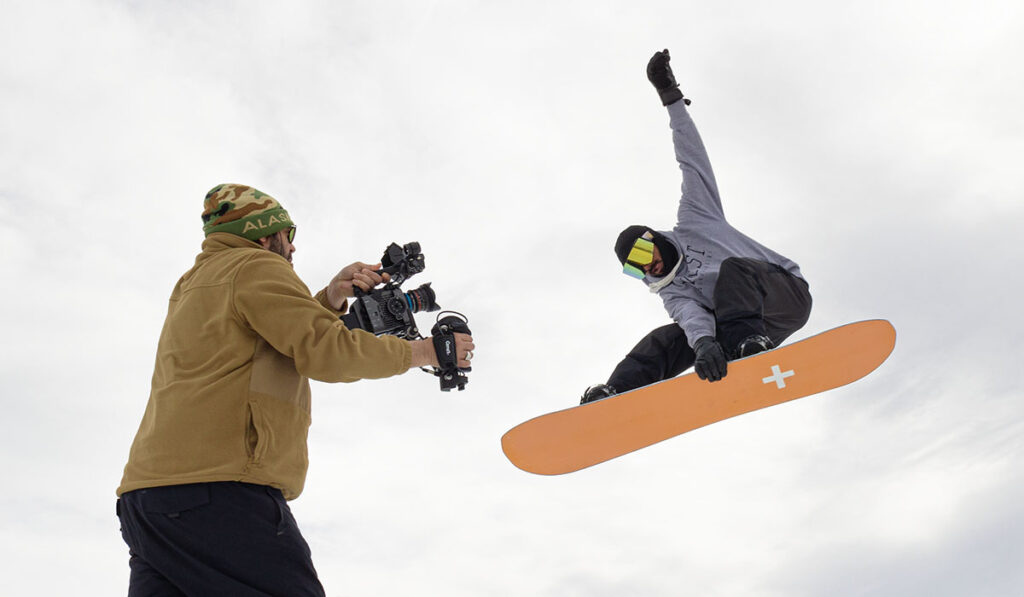 In your opinion, how do you think video will evolve in the next 10 years?
What I notice is that more and more people are becoming interested in video, probably due to the rise of social media. Video is truly becoming an integral part of our lives and devices like smartphones are a big part of this evolution.
There will undoubtedly be an increasing demand for high-quality content, on the contrary, it will become stronger. In my opinion, this still leaves plenty of room for further evolution.